SINOTRUK HOWO
TX series dump truck integrates the latest truck technology of German man and the solid chassis technology of SINOTRUK HOWO; it is a high-end heavy truck with high appearance, strong power, high load, high efficiency, reliability, safety and comfort. SINOTRUK HOWO TX cab is German man original body cab. Its safety has passed the world's most stringent collision laws and regulations. The thickness of steel plate is 1.2mm, which exceeds 20% of the industry. The paint surface of the cab is bright, the color matching is coordinated, and it is stable, atmospheric and responsible.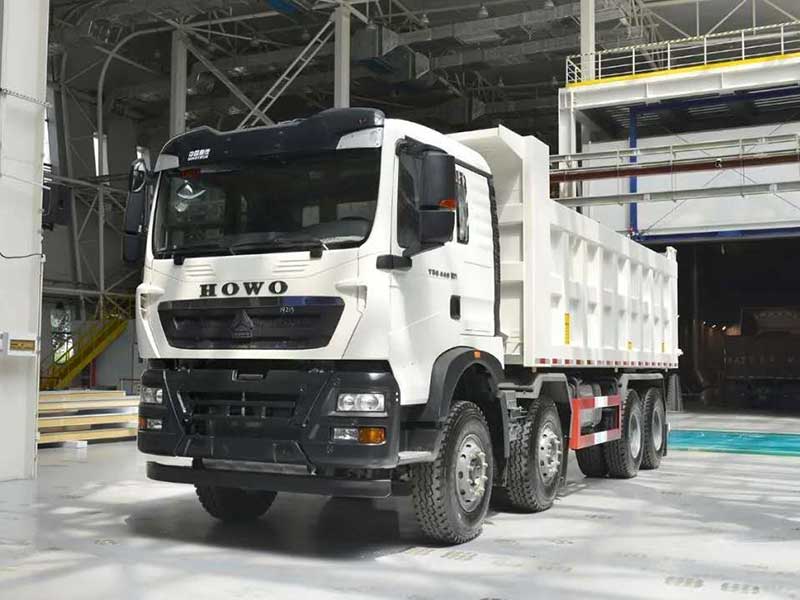 SINOTRUK HOWO TX cab interior: luxurious air seat, multiple adjustments, long sitting, 80 cm wide sleeper, all around the storage box, with large internal space; life and driving space meet the needs of the vast number of card friends. It is equipped with heavy truck intelligent communication, which integrates navigation, radio and USB entertainment. Meanwhile, it provides intelligent tube car service, including mileage, fuel consumption, refueling data, driving analysis, running track, remote fault diagnosis and other functions. It is controlled intelligently without overspeed or overload, and driven and consumed according to the specified line.
This model is equipped with HW gearbox: large torque, higher transmission efficiency, input torque of 1900nm, double intermediate shaft of main box and planetary gear of auxiliary box, advanced design concept, forced lubrication of main and auxiliary box, no burning of teeth, more reliable performance; equipped with 16 ton double-stage deceleration drive bridge, high bearing capacity, in response to muck operation condition (water trough), double-layer dense wheel edge The sealing structure improves the mud water resistance.
SINOTRUK HOWO TX dump truck adopts WABCO brake valve, Voss dynamic joint and Bosch steering machine; the side space of chassis is free, which is convenient for users to install spray system; the whole system is equipped with long-term primary filter as standard, without oil pick-up, to create ultra-high reliability and safety of the whole vehicle.