2020-08-21
Sinotruk Haohan N series mixer truck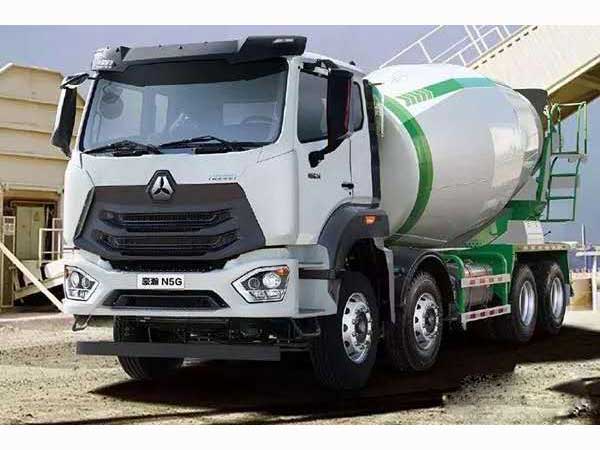 In recent years, with the continuous construction of large-scale infrastructure projects in China, the demand for mixer truck tends to increase. Sinotruk has 20 years of rich experience in this field. The latest Haohan n series mixer truck is favored by customers due to its various advantages and becomes a new favorite in the infrastructure market.
Sinotruk Haohan n series mixer can be equipped with MC series engine of man technology, HW series gearbox and aluminum shell of SINOTRUK, and equipped with special man technology axle for engineering vehicle. It has strong wheel end driving force and high reliability, and can be applied to various road driving conditions. The minimum specific fuel consumption of the engine is less than 186g / kWh, which is in the international leading level.
In addition, the weight of the vehicle is reduced by 0.5-0.8t through the use of lightweight configuration such as aluminum alloy fuel tank, aluminum alloy air storage tank and few leaf spring suspension. The cab suspension system of SINOTRUK man technology can effectively reduce the vibration in the cab, thus reducing driving fatigue. With the break down design, the cab moves backward after being impacted by certain external force, so as to strengthen the protection of drivers and passengers and passive safety The whole thing is unparalleled.